Dear MomsRising donors,
The MomsRising movement surged with power this July.
The first RISERS Fellowship class graduated, our Beacon Community Hub Leaders swung into action, and members throughout the US channeled rage into many, many actions after the disastrous US Supreme Court abortion decision.
Scroll on to see the MOMentum and change you made possible with your generosity.
And thank you for being a part of this! We are so grateful for your support.
peace,
Kerri and everyone at MomsRising.org
---
Women hold nearly ⅔ of all student loan debt and women of color are disproportionately burdened with this debt. With the stroke of a pen, President Biden can deliver instant relief in the form of student loan forgiveness! SIGN NOW
Donors, your generosity powers up this campaign. Thank you!
---
ALL RISE FOR THE FIRST CLASS
20 women. 15 states. Surging with power to create change.
In July MomsRising graduated the first cohort of the National RISERS Parent Fellowship, a volunteer leadership training program designed to accelerate MOMentum for early childhood issues – child care, universal pre-k, paid family medical leave, maternal health and more.
The extraordinary Fellows spent months developing their leadership skills; learning about power building, organizing and advocacy tools; and engaging with lawmakers at local, state and national levels.
Read our wrap-up of their first-class accomplishments – your generosity helped make it all happen! Thank you!
FIGHT FOR ABORTION ACCESS IS NOT OVER
Last month America's highest court did the unthinkable – it overturned Roe v. Wade, throwing the power to determine if, when, and how many children we have to each state. It's an attack on our bodily autonomy, right to be free and equal members of society, and ability for people to have equitable access to the healthcare we need.
This impacts families and moms more than most people realize since 6 in 10 people who have abortions are already mothers and parents.
With your support, MomsRising mobilized (and is still mobilizing!) massive member outreaches to governors, state legislatures, and Congress, urging them to stand up for our reproductive rights; amped up contributions to local and national abortion access funds; and opened the doors for hundreds of people to share their abortion care experiences.
LEARN MORE: Abortion access emergency – More steps for you!
BLACK MATERNAL MENTAL HEALTH WEEK
MomsRising was excited to join forces with the Shades of Blue Project as well as mental health advocates, organizational leaders and moms from across the country to advocate for change during Black Maternal Mental Health Week. Check out some of the resources we shared on Twitterand take a deeper dive with a recording of the State of Black Maternal Health Roundtablehosted by the Shades of Blue Project and Black Mamas Matter, where our very own Senior Campaign Director for Maternal Justice Tina Sherman joined the conversation.
Thank you for making these resources possible!
"ALL THE THINGS, ALL AT ONCE"
"My theory of change for improving life for all Americans is that we have to change things all at once. I found that MomsRising is doing ALL THE THINGS that could actually change the lives of moms and families in the US"
Meet Alison — mom, gun safety policy expert, former ballroom dance instructor, and one of MomsRising's newest volunteer Beacon Community Hub Leaders. Read more about what Alison wants to learn as a Beacon, and her advice for other people who are considering becoming a Beacon.
Your generosity helps volunteers like Alison develop leadership skills, build mom power in their communities, and make change at the local, state, and national levels.
MOMSRISING IN THE NEWS

YAHOO! FINANCE: Child Care Costs Are Skyrocketing — Here's How Much More Families Are Paying
"A half million families in the United States of America are estimated to be without child care because of lack of access and affordability. With increasing pressure due to inflation, even more families are getting stranded." —MomsRising Executive Director Kristin Rowe-Finkbeiner
NEW YORK AMSTERDAM NEWS: 'Make no mistake: the overturning of Roe v. Wade is about racism'
"The five Supreme Court justices who voted to strike down Roe v. Wade…are part of a political party that has stood in the way of life-saving interventions for women and babies for far too long…they are anti-life and we must do all that we can to dismantle their power over our bodies, our livelihood, and our basic human rights." — MomsRising Senior Vice President & Chief Strategy Officer Monifa Bandele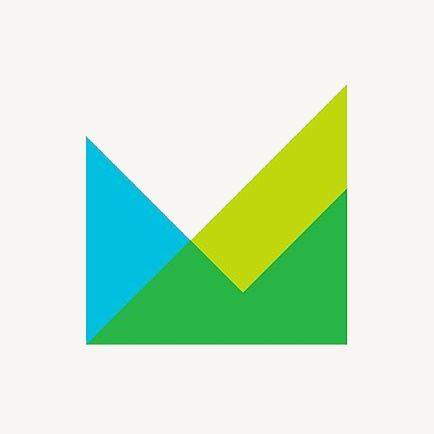 MARKETPLACE: It will take 132 years to achieve global gender parity, World Economic Forum report finds
"I'm not at all surprised. Right now, the US lacks the political will to get it done." — MomsRising Senior Vice President & Chief Workplace Justice Officer Ruth Martin
MSNBC: Parental Responsibility for Mass Shootings
"The problem isn't that we have uniquely bad parents in America, it's that we have uniquely bad gun laws." —MomsRising Executive Director Kristin Rowe-Finkbeiner
THE BUMP: It's Black Maternal Mental Health Week, Here's How to Get Involved
"It is essential that we shine a light on the mental health challenges Black moms face and fight for change." —MomsRising Maternal Justice Senior Campaign Director Tina Sherman
.